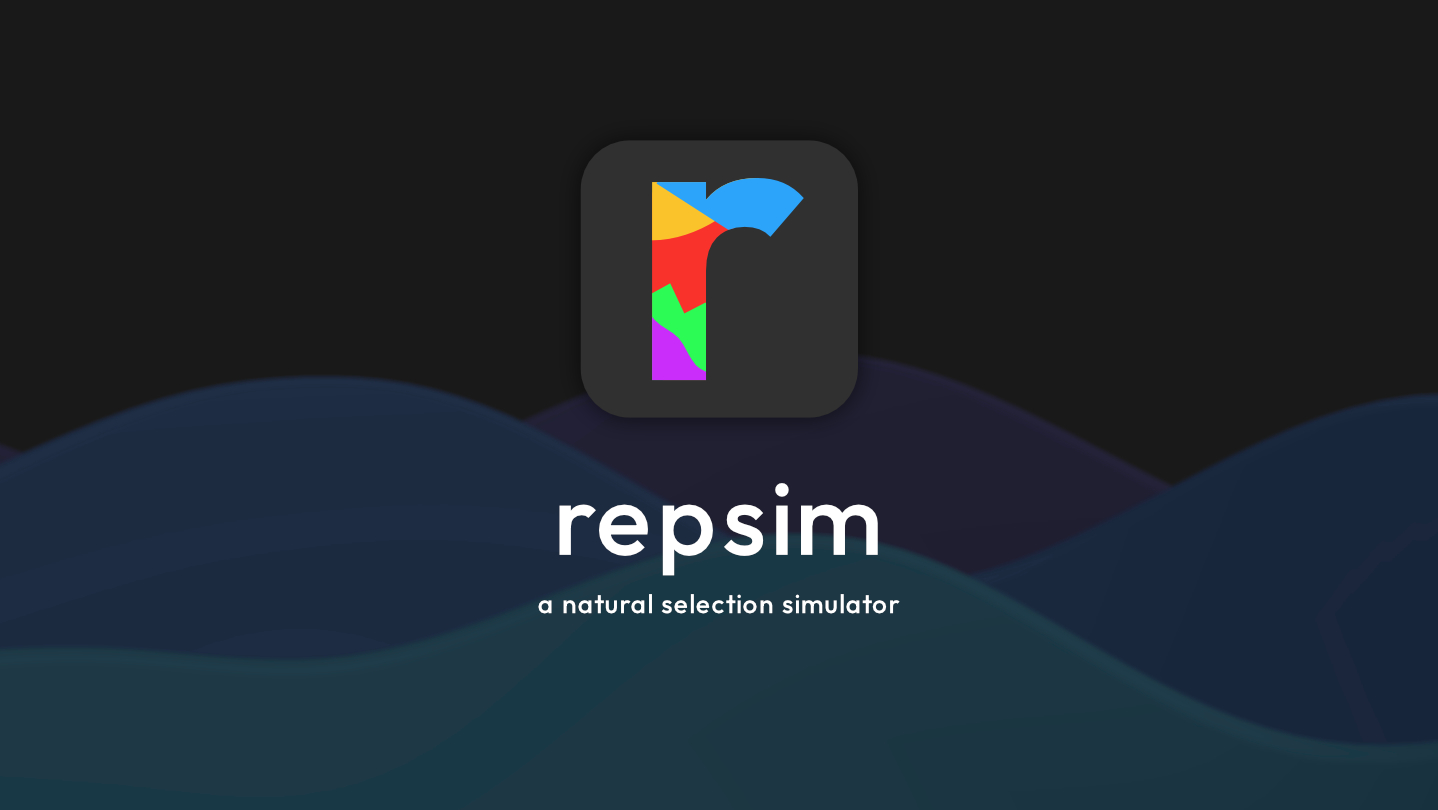 Repsim
Watch simulated life evolve right before your eyes in Repsim!

Natural selection weeds out replicators (reps) that can't compete! Selectively breed or let them fend for themselves to see what emerges. Feed them, cull them, and toss them into each other. Place objects in their tank that you can drag and throw around. There is even a virus that can take over if the tank becomes too crowded!

Repsim is not only a fun way to explore natural selection, it's also great as an educational tool for science teachers and students.

~

Jam Out!

Repsim features all-original musical tracks. Each track is meant to loop endlessly and set a different mood. Users can skip through a range of tracks as they play, from calming atmospheric music to wacky surf songs. New tracks will be included with every update!

~

The Simulation

In Repsim, natural selection takes place within a tank of randomly generated replicators called "reps". Reps are built out of five segment types, distinguished by color:

Red: Attack & feed when they hit another rep
Green: Generate health every second
Yellow: Provide movement every 1.25 seconds
Blue: Heal damaged segments
Purple: Allow a rep to breed (reps without purple segments clone themselves)

Before a new tank sim is started, the properties of each segment type can be adjusted. For example, you could make red segments do more or less damage. When you're done adjusting the sim settings, it's time to fill the tank!

When the simulation starts, a tank is filled with reps.

Each rep has a genome that determines the order and orientation of its segments. When replication (self-cloning) or reproduction (breeding) happens, genetic material is passed on to the next generation with a small chance for mutation. When reps with purple parts touch another rep, they combine the other's genome with their own to make a child!

Users can save reps in one tank and spawn them in another with new settings. This allows users to see how the same rep behaves and evolves in multiple environments.


This is just a taste of what you'll see once your sim tank is up and running. There's even more left to discover in the in-app tutorial!


For the most immersive experience, play Repsim on iPad to be able to directly interact with reps in their tank by touching them! You'll find the App Store link below!
Also available on